Odia Language Showcase
Everyone has some things she/he treasures – individuals, groups, societies… So also for the Odia nation. Some such treasures that are held dear to Odisha and Odias are showcased here.
This presentation aims at arousing interest about these treasures and to give a chance to the aroused to have a glimpse at them. More material on these subjects can be found in the book section.
1.
Earliest Odia Writings – Caryagitika, Writings from the middle period – Madala Panji, From the modern period – first drama, novel, short story.
2.
Gitagobinda – The immortal lyrics of Jayadeb with various translations of it – Original Sanskrit verses, Odia lyrics by Dharanidhar, Prose rendering by Nilamani Mishra and English translation by the Odisha State Museum.
3.
Siddhant Darpan – the great work by naked-eye astronomer Samanta Chandrasekhar (Pathani Samanta), original Sanskrit along with its translations into Odia, Hindi, English and analysis/interpretations of his work.
4.
The monumental lexicon of Odia language – Purnachandra Odia Bhasakosha
Purnachandra Odia Bhasakosha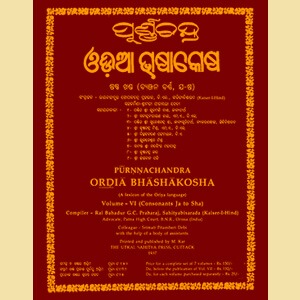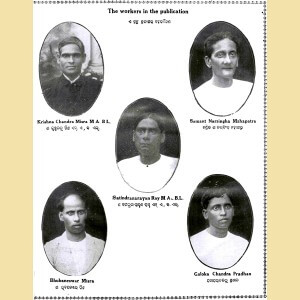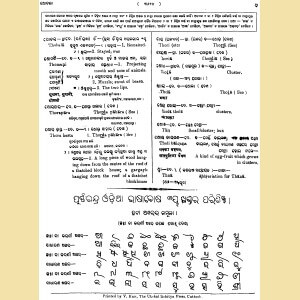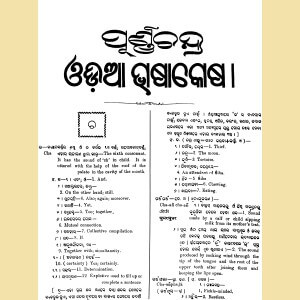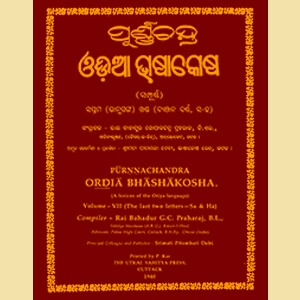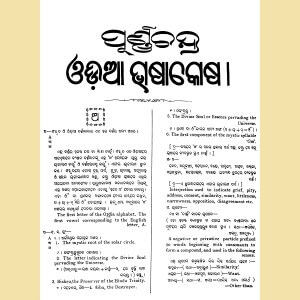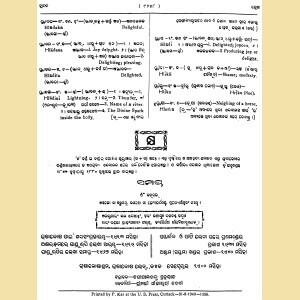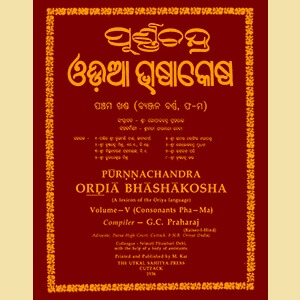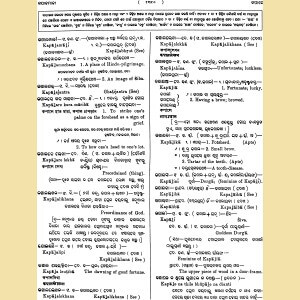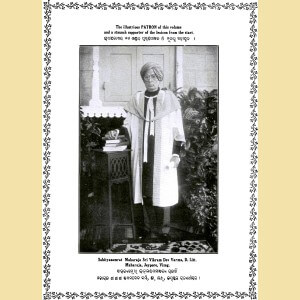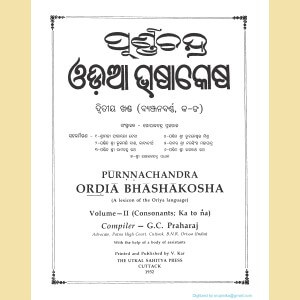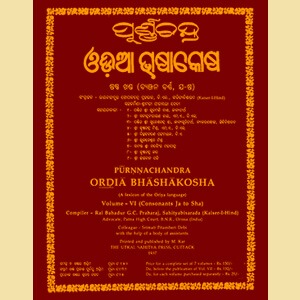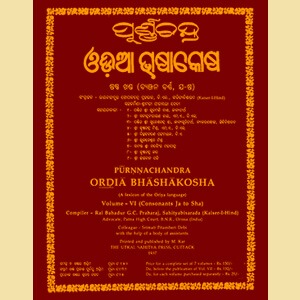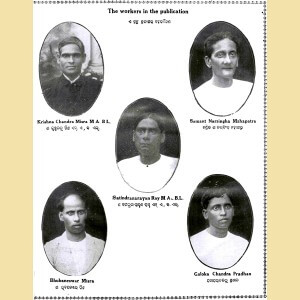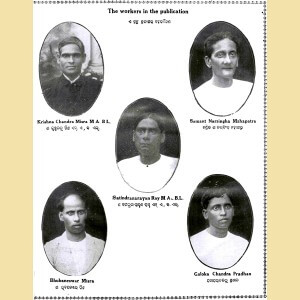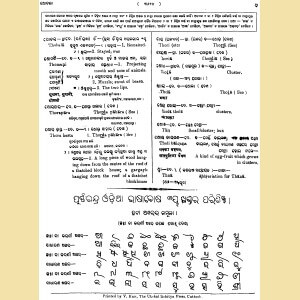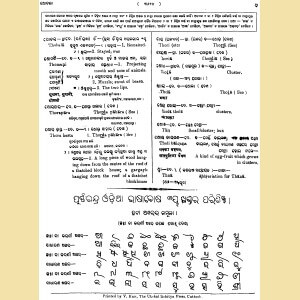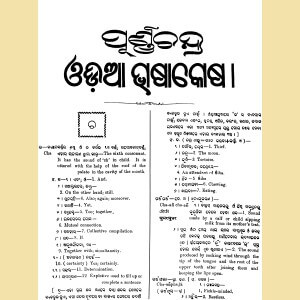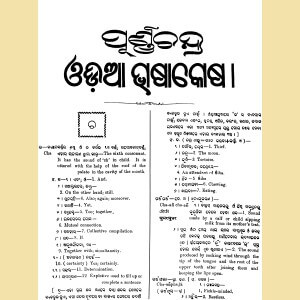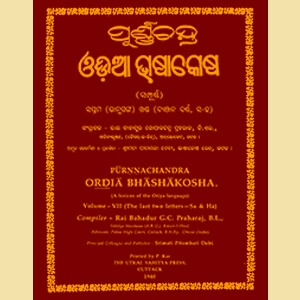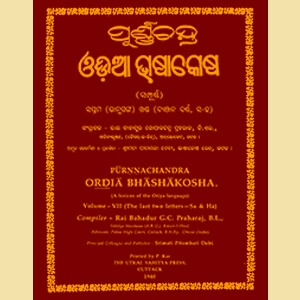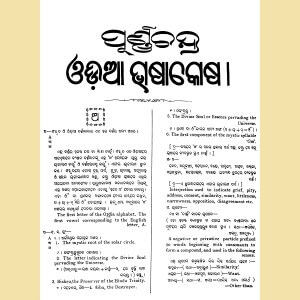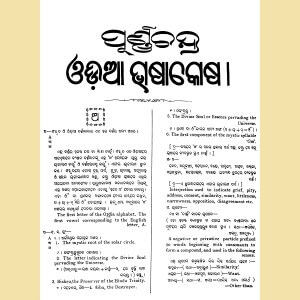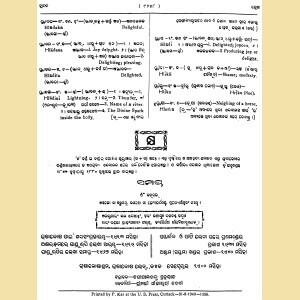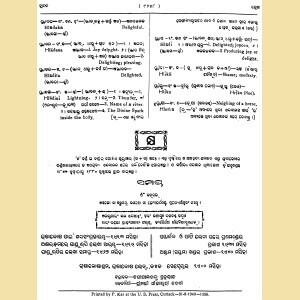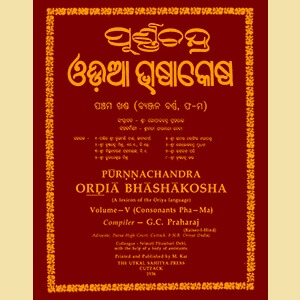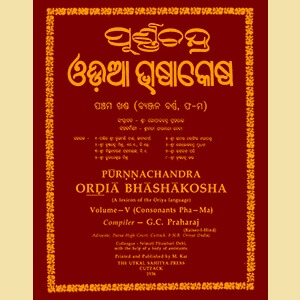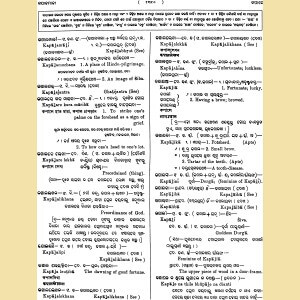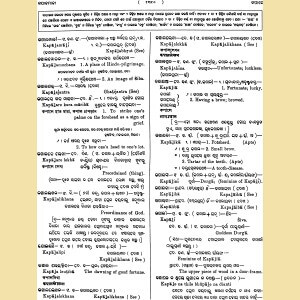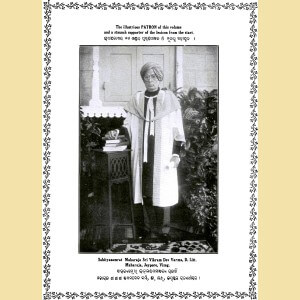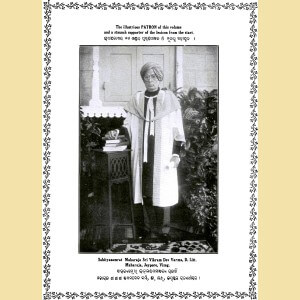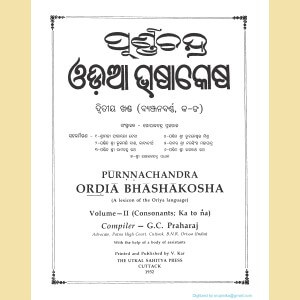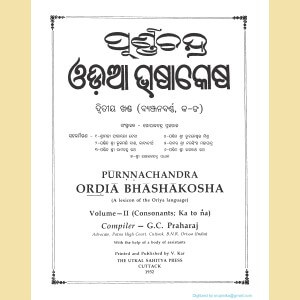 This massive lexicon, with much encyclopedic content, was compiled by Gopal Chandra Praharaj (1872-1945) and published during 1931 to 1940. It consists of about 10,000 pages in seven volumes and presents about 1,85,000 root words with their meaning in Odia and English along with Bengali and Hindi equivalents.
Praharaj led an interesting life. he was a lawyer by profession, but his prose writings occupy a special place in Odia literature. Many of his contemporaries became the object of his sharp wit and satire. His views and personal life, however, were not free from controversy.
Praharaj has credited Pitambari as his most important co-worker in the compilation of Bhasakosha. But she has also been mired in the family tussles of Praharaj as well as in his unnatural death. Pitambari's life became very difficult after Praharaj's death and she died a homelss destitute in the end.
(Some writings on Praharaj – 1, 2, 3, Praharaj's will, Interview with Pitambari)
The entire Bhasakosha is given here in digital form. The volumes have been broken down into parts of about 25 mb for ease of download. Complete volumes are also given along with the file size, These can be downloaded through the table below by clicking on the appropriate file.