Dagaro
Dagaro was launched in 1937 by Laxmikanta Mahapatra with Nityananda Mahapatra as its editor. After 10 years of publication as a fortnightly, it became a weekly magazine. But reverted to its former frequency after a year. it was a publication with relatively small number of pages, but published some valuable material. Its tone was mainly satirical. It had a number of sections including one for children with membership option. During its life of more than 50 years it saw many ups and downs. Among its writers were Raimohan Das, Laxmikanta Mahapatra, Nityananda Mahapatra, Ramachandra Misra and Gourachandra. Faturananda's contributions in managing Dagaro's affairs is noteworthy.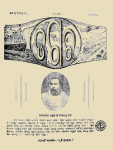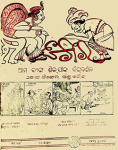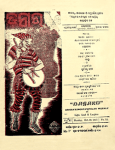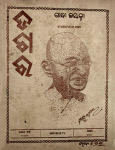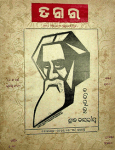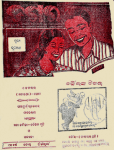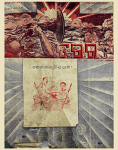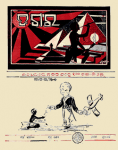 Dagaro Index
The table below lists the issues of Dagaro in digital form and also provides links for downloading these. While the file size has been kept under 25mb for convenience of downloading, it may still take some time depending on the internet connection. Sample pages have been provided for previewing the contets/quality before downloading the larger files. These will open in new browser tabs when click on. Clicking on the volume files will initiate download process.
Indexes covering almost all issues have been presented in which articles have been arranged both chronologically and authorwise. This will help in searching for particular articles. Please note that there could be some gaps as many issues have not been found.
| | |
| --- | --- |
| Sample 1 | Sample 2 |
| Index – Chronological | Index – Authorwise |
| Vol. 1 (1937-38) nos. 1 – 11 | Vol. 1 (1937-38) nos. 12 – 24 |
| Vol. 2 (1938-39) nos. 1 – 24 | Vol. 3 (1939-40) nos. 1 – 24 |
| Vol. 4 (1940-41) nos. 1 – 11 | Vol. 4 (1940-41) nos. 13 – 24 |
| Vol. 5 (1941-42) nos. 1 – 24 | Vol. 6 (1942-43) nos. 1 – 24 |
| Vol. 7 (1943-44) nos. 1 – 24 | Vol. 8 (1944-45) nos. 1 – 24 |
| Vol. 9 (1-45-46) nos. 1 – 24 | Vol. 10 (1946-47) nos. 1 – 24 |
| Vol. 11 (1947-48) nos. 1 – 24 | Vol. 11 (1947-48) nos. 25 – 48 |
| Vol. 12 (1948-49) nos. 1 – 12 | Vol. 12 (1948-49) nos. 13 – 24 |
| Vol. 13 (1949-50) nos. 1 – 12 | Vol. 13 (1949-50) nos. 13 – 24 |
| Vol. 14 (1950-51) nos. 1 – 24 | Vol. 15 (1951-52) nos. 1 – 24 |
| Vol. 16 (1952-53) nos. 1 – 7 | Vol. 16 (1952-53) nos. 8 – 12 |
| ଭାଗ ୧୭ (୧୯୫୩-୫୪) ସଂ. ୧ – ୧୨ | ଭାଗ ୧୮ (୧୯୫୪-୫୫) ସଂ. ୧ – ୧୨ |
| ଭାଗ ୧୯ (୧୯୫୫-୫୬) ସଂ. ୧ – ୫ | ଭାଗ ୧୯ (୧୯୫୫-୫୬) ସଂ. ୬ – ୧୨ |
| ଭାଗ ୨୦ (୧୯୫୬-୫୭) ସଂ. ୧ – ୫ | ଭାଗ ୨୦ (୧୯୫୬-୫୭) ସଂ. ୬ – ୧୨ |
| ଭାଗ ୨୧ (୧୯୫୭-୫୮) ସଂ. ୧ – ୫ | ଭାଗ ୨୧ (୧୯୫୭-୫୮) ସଂ. ୬ – ୧୨ |
| ଭାଗ ୨୨ (୧୯୫୮-୫୯) ସଂ. ୧ – ୫ | ଭାଗ ୨୨ (୧୯୫୮-୫୯) ସଂ. ୬ – ୧୨ |
| ଭାଗ ୨୩ (୧୯୫୯-୬୦) ସଂ. ୩ – ୧୨ | – – |
| ଭାଗ ୨୪ (୧୯୬୦-୬୧) ସଂ. ୧ – ୭ | ଭାଗ ୨୪ (୧୯୬୦-୬୧) ସଂ. ୮ – ୧୨ |
| ଭାଗ ୨୫ (୧୯୬୧-୬୨) ସଂ. ୧ – ୬ | ଭାଗ ୨୫ (୧୯୬୧-୬୨) ସଂ. ୭ – ୧୨ |
| ଭାଗ ୨୬ (୧୯୬୨-୬୩) ସଂ. ୧ | ଭାଗ ୨୬ (୧୯୬୨-୬୩) ସଂ. ୨-୩ |
| ଭାଗ ୨୬ (୧୯୬୨-୬୩) ସଂ. ୬ – ୯ | ଭାଗ ୨୭ (୧୯୬୩-୬୪) ସଂ. ୧ – ୧୨ |
| ଭାଗ ୨୮ (୧୯୬୪-୬୫) ସଂ.୧-୬, ୯-୧୨ | ଭାଗ ୨୯ (୧୯୬୫-୬୬) ସଂ. ୧ – ୧୨ |
| ଭାଗ ୩୦ (୧୯୬୬-୬୭) ସଂ.୪,୭,୮,୧୦-୧୨ | ଭାଗ ୩୧ (୧୯୬୭-୬୮) ସଂ. ୧ – ୭ |
| ଭାଗ ୩୧ (୧୯୬୭-୬୮) ସଂ. ୮ – ୧୨ | ଭାଗ ୩୨ (୧୯୬୮-୬୯) ସଂ. ୧ – ୫ |
| ଭାଗ ୩୨ (୧୯୬୮-୬୯) ସଂ. ୬ – ୧୨ | ଭାଗ ୩୩ (୧୯୬୯-୭୦) ସଂ.୧-୨,୪,୭,୮,୧୧ |
| ଭାଗ ୩୪ (୧୯୭୦-୭୧) ସଂ. ୧ – ୧୨ | ଭାଗ ୩୫ (୧୯୭୧-୭୨) ସଂ.୧,୩-୫,୭-୧୨ |
| ଭାଗ ୩୬ (୧୯୭୨-୭୩) ସଂ. ୧ – ୧୨ | ଭାଗ ୩୭ (୧୯୭୩-୭୪) ସଂ.୧-୪,୭-୯,୧୧ |
| ଭାଗ ୩୮ (୧୯୭୪-୭୫) ସଂ. ୩-୫, ୭-୧୨ | ଭାଗ ୩୯ (୧୯୭୫-୭୬) ସଂ. ୧ – ୧୨ |
| ଭାଗ ୪୦ (୧୯୭୬-୭୭) ସଂ. ୧ – ୧୨ | ଭାଗ ୪୧ (୧୯୭୭-୭୮) ସଂ. ୧ – ୧୨ |
| ଭାଗ ୪୨ (୧୯୭୮-୭୯) ସଂ. ୧ – ୧୨ | ଭାଗ ୪୩ (୧୯୭୯-୮୦) ସଂ. ୧ – ୧୨ |
| ଭାଗ ୪୪ (୧୯୮୦-୮୧) ସଂ. ୧ – ୧୨ | ଭାଗ ୪୫ (୧୯୮୧-୮୨) ସଂ. ୧ – ୧୨ |
| ଭାଗ ୪୬ (୧୯୮୨-୮୩) ସଂ. ୧ – ୧୨ | ଭାଗ ୪୭ (୧୯୮୩-୮୪) ସଂ. ୧ – ୧୨ |
| ଭାଗ ୪୮ (୧୯୮୪-୮୫) ସଂ.୧-୩,୫-୬,୮-୯,୧୨ | ଭାଗ ୪୯ (୧୯୮୫-୮୬) ସଂ. ୧-୨, ୫-୮ |
| ଭାଗ ୫୦ (୧୯୮୬-୮୭) ସଂ. ୧ – ୬ | ଭାଗ ୫୧ (୧୯୯୨) ସଂ. ୧ – ୭ |
| ଭାଗ ୫୨ (୧୯୯୩) ସଂ. ୧ | – – |