Early Magazines 2
The earliest literary magazine in Odia – Utkal Darpan, 1873 – did not survive long. But new magazines raised their heads on the foundation it had laid. The new comers also had short lives, but they played an important role in strengthening the process of magazine publication.
It is a matter of regret that most of these early magazines are lost now. Whatever still exist are in poor condition and lack of cooperation makes their preservation impossible.
Digital copies of available Odia magazines published before 1900 can be opened/downloaded via the links given on the right hand side.
Sample pages provided can give an idea about the contents and the quality of the digital copies before downloading the larger files. Clicking on the sample links will open the files in a new browser tab. Clicking on the other links will initiate download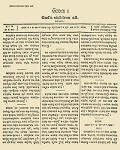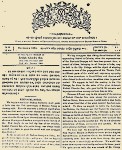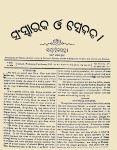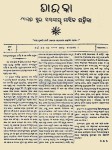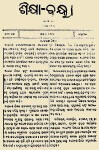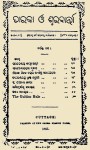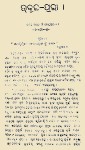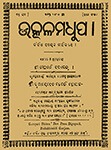 Bideshi
Started published in 1869 under the editorship of Dinanath Bandopadhyaya who was rather daring person. Target of his strong critisim were other publications and their editors as well as the Government. English articles and Odia poems are published in this Magazine.
Magazine Sebaka was launched in 1883 and was edited by Bhabagrahi Das. It was printed at the Mission Press, Cuttack. It carried mainly poems, philosophical writings and news relating to the Bramhas. It was more of a newsletter reflecting the Bramhabadi outlook of Chaturbhuja Pattnaik.
This monthly magazine was first time published in 1883 & edited by Bhabagrahi Das. Its Editorial was in English language. Its contents, mainly in the form of essays, poems and book reviews etc., were influenced by the Bramha Dharma.
A magazine meant specially for school children, Taraka was published in 1883 from Baleswar. It contained short stories, poems, biography, discussions and news. Stories were based on morals. Principles of mathematics and science were explained in easy to follow presentations. Articles were illustrated. The magazine served as a source of education and entertainment for the children.
The Sikshyabandhu monthly magazine started publication in the year 1885. Jogesh Chandra Jena was its editor. Madhusudan Rao, the founder of the magazine, realised that this magazine must help school teachers to be effective in their profession. It folded up after two years of continuous publication. It contained articles mainly on education and literature. A special attractive feature of the magazine was the discussions on textbook topics.
A missionary monthly magazine launched in 1886 and edited by Rev. Miller. It carried the details of missionary activities in Odisha like the income and expenditure of christian missions, number of churches, number of religious preachers and highlights of their work. Its articles differed from the earlier missionary publications being more fact-based and well-argued. The discussions in its pages reflected an objective of social reform.
Started publication in 1991 and carried articles on literature, science and philosophy. The style of its prose writing was powerful which created a special place for the magazine in the literary sphere. Although published for only a short time, it left its mark in Odia literature.
Launched in 1878 under the editorship of Gopalchandra Dutta as the first editor. Krushnachandra Pattnaik took over as the editor in its second year of publication. It featured modern and theme based poetry, novels, scientific and thought provoking essays, discussions and book reviews etc. Ramashankar Ray was the main contributor to the magazine. Lack of readership and financial problems were the main reason for the magazine's closure. But the prevelant conflit relating to the obscene nature of classical literature was also a possible reason for its demise.