Magazines-3
(1901-1950)
Many experiments with magazine publication in Odia were carried out during the second half of the nineteenth century. Most publications resulting from these experiments were shortlived. But they paved the way for the later publications. Although a first attempt in many ways the longevity and impact of Utkal Dipika was most remarkable and made it unique. Utkal Sahitya, a multifarious magazine launched in 1897, took a place among the Odia magazines similar to that of Utkal Dipika. Its success aroused an enthuasism for other magazines to appear.
Among such new appearances between 1901 and 1950 CE were Mukur (1906), Satyabadi (1915), Nababharat (1934), Dagaro (1936), Sankha (1945), Chaturanga (1946) and Bina (1947). Available issues of some of these can be accessed from this page using the tables on the right.
Sample pages provided can give an idea about the contents and the quality of the digital copies before downloading the larger files. Clicking on the sample links will open the files in a new browser tab. Clicking on the other links will initiate download.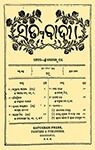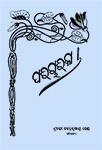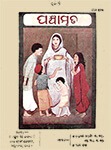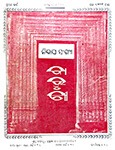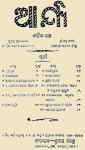 Satyabadi
Gopabandhu Das, the founder of Bana Bidyalaya of Sakhigopal started this magazine in 1915. Most of the issues contained discussion, essays, critics, poems, rural news. Gopabandhu contributed mostly on contemporary socio-political issues, education system, obituary etc. No short stories or novel was published in this magazine. Other contributors were the teachers at the Bana Bidyalaya, e.g., Nilakantha Das, Godabarish Mishra, Krupasindhu Misra etc.

Paricharika
It was published as a women's magazine in 1916, edited by Basanta Kumari Devi. Mostly women were writing in this. It contained poem, story, essay, drama, novel, cooking, biography etc. Topic like women's duty, joint family, duty of a mother, clothes and ornaments, women's education, physical labour and health, indian girls etc. has a deeper discussion.

Panchamruta
Children's magazine edited by Chintamani Acharjya and Agani Das was launched in 1921. First as a quarterly, then as a monthly. Each issue contained poem, story, essay, science article etc. Major contributors were Biswanath Kar, Bhikari Charan Patnaik, Prativa Kar, Gopal Chandra Praharaj, Mrutyunjaya Rath, Kuntala Kumari Sabat etc. A section on why and how was also there.

Baruni
Published in 1926 from Cuttack was edited by Rajkishore Das. It was a different type of magazine having literary pieces and informative features. Illustrated science articles in the magazine were quite attractively presented. It was published only for one year with five issues. The issues were named after the seasons as Basanta, Nidagha, Asara, Sarata and Hemanta.


Arya
Arya was published as a monthly magazine in 1927 from Gorakshyashram, Tanarada, Ganjam. Sribatsa Panda was its editor. Objective of the magazine was to analyse social issues, religious beliefs – particularly Bhahminism, Aryan and western civilisations etc. In the four years of its publication the magazine played an important social role.