Magazines-5
(1901-1950)
The process of emergence and extinction of Odia magazines continued through the decades of 1930's and 1940's. The second world war came right in the middle of this period and took its toll on the publishing industry as the basic inputs like paper and ink became scarce. Rising ferver of the independence movement also impacted all intellectual activities. Whether because of these factors or not, the older Odia magazines, including the venerable Utkal Sahitya, became irregular in publication never to reclaim their past glory and most folded up soon after. Only Sahakar, Dagaro and Niankhunta continued through the 1950's.
Several new magazines – Sankha, Chaturanga, Bina … – had emerged during the 1940's but by 1949 – centenary year of Odia magazine publication – these too were disappearing. While not surviving for long these left their literary mark. A notable addition during this time was Kunkuma – a hand-written, lithographed, illustrated publication brought out from the then Bombay. Many of its young writers were to become famous literary names names later on. Also in 1949 Jhankar was born and acted as the torch bearer for the next half century.
Digital copies of these magazines can be accessed from the tables on the right. Previes/sample pages are provided to get an idea about the content an quality before downloading the complete (larger) files. Clicking on the sample/preview will open these in new bowser tabs. Clicking on the magazine files will initiate download.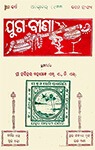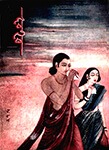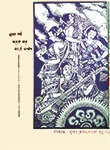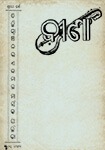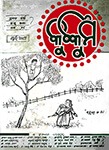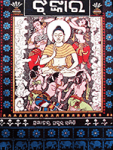 Jugabina
This publication of the Sabuja Sahitya Samiti, Cuttack, started in 1933 and Harihar Mohapatra was its editor. Poem, story, essay, discussion were its main features. Among its regular contributors were Harischandra Badal, Sarala Devi, Sachi Routray, Santi Mukharjee, Ramaranjan Mohanty, Baikunthanath Pattnaik, Kalindicharan Panigrahi etc. The magazine carried several pages of advertisements for financial support.

Sankha
Published in 1945 with Mayadhar Mansinha as its editor. The editor wanted to make it a purely literary magazine, but due to shortage of such articles, science, philosophy, travelogue etc. were also included. The magazine was published only for three years with a total of 33 issues. The main contributors were Sashibhusan Ray, Krushnachandra Panigrahi, Gopalchandra Misra, Pranakrushna Samal, Baikunthanath Patnaik, Radhamohan Garnaik, Gopinath Mohanty, Mayadhar Mansingh, Gokulananda Mahapatra etc.

Chaturanga
Chaturanga was launched in 1946 with Brajendra Narayan Singhdeo as the editor. It had an editorial group members of which were Kalindicharan Panigrahi, Balabhadra Bohidar, Pravat Kumar Mukhopaddhyay, Nityananda Bohidar, Bidhubhusan Guru and Samuel Nayak. Poetry, short story, essay, literary critiques, informational tit bits were its main features. Sashibhusan Ray, Rajkishore Ray, Gourikumar Brahma, Sarala Devi, Surjyakanta Das, Sraddhakar Supakar were among the regular contributors. Some were using ficticious names also.

Bina
Started publication in 1947 as the only magazine from the Odia-speaking areas lying outside Odisha. With Madhusudan Deb as its editor, it featured, besides the usual story, poem, essay, biography etc., some historical writings and book reviews. The magazine aimed to encourage disscusion on the ways to develop Odia literature and broaden its reach and outlook.

Kunkuma
This magazine was published in 1948 and Deba Mahapatra was the editor. The magazine was handwritten and lithographed supplemented with a lot of illustrations. The most importantly it was published from Bombay, now Mumbai. It had short stories, articles on cinema, jokes, comments, book review etc. The writers were Jagadish Prasad Mohanty, Gopalchandra Misra, Bidyutprava Debi, Annapurna Debi, Kesab Meher etc. Manoj Das and Nandini Satpathy used to write in this magazine during their student days.

Jhankar
Started in 1949 and published from Cuttack by the Prajatantra Prachar Samity. Harekrushna Mahatab was its founder-editor. It filled a large void in the field of Odia magazine publishing at the time and continued to be influential in Odia literary sphere for the next half-century. It is still in publication.