Sahakar
Sahakar was launched in 1921 by the Samabaya Sebaka Samiti as the mouthpiece for co-operative movement in Odisha. Laxminarayan Sahu was its editor for first four years. After that Alekh Prasad Das, Balakrushna Kar, Godabarish, Annapurna Devi, Kalandi Charan Panigrahi took over the editorship. Starting with the 1oth volume in 1929 Balakrushna Kar became its editor and turned it into a literary magazine of high order. After 30 years of publication it stopped for some years. It resumed publication later and continued with irregular issues.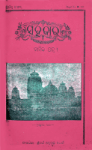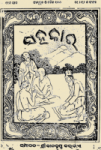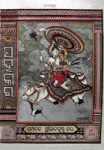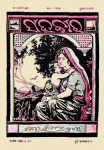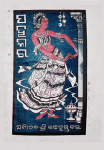 Sahakar Index
The table below lists the issues of Sahakar in digital form and also provides links for downloading these. While the file size has been kept under 25mb for convenience of downloading, it may still take some time depending on the internet connection. Sample pages have been provided for previewing the contets/quality before downloading the larger files. These will open in new browser tabs when click on. Clicking on the volume files will initiate download process.
Indexes covering almost all issues have been presented in which articles have been arranged both chronologically and authorwise. This will help in searching for particular articles. Please note that there could be some gaps as a few issues have not been found.
| | |
| --- | --- |
| Index – Chronological | Index – Authorwise |
| Vol. 1 (1921-22) nos. 1 – 12 | Vol. 2 (1922-23) nos. 1 – 12 |
| Vol. 3 (1923-24) nos. 2, 8 | Vol. 4 (1924) nos. 2, 3, 5, 6 |
| Vol. 5 (1924-25) nos. 2-7, 10, 12 | Vol. 6 (1925-26) nos. 1, 2, 12 |
| Vol. 7 (1926-27) nos. 2-10 | Vol. 8 (1927-28) nos. 3-4, 11-12 |
| Vol. 9 (1928-29) nos. 1, 2 | Vol. 10 (1929-30) nos. 1 – 12 |
| Vol. 11 (1930-31) nos. 1 – 6 | Vol. 11 (1930-31) nos. 7 – 12 |
| Vol. 12 (1931-32) nos. 1 – 5 | Vol. 12 (1931-32) nos. 6 – 12 |
| Vol. 13 (1932-33) nos. 1 – 6 | Vol. 13 (1932-33) nos. 7 – 12 |
| Vol. 14 (1933-34) nos. 1 – 4 | Vol. 14 (1933-34) nos. 5 – 8 |
| Vol. 14 (1933-34) nos. 9 – 12 | – – |
| Vol. 15 (1934-35) nos. 1 – 6 | Vol. 15 (1934-35) nos. 7 – 12 |
| Vol. 16 (1935-36) nos. 1 – 6) | Vol. 16 (1935-36) nos. 7 – 12 |
| Vol. 17 (1936-37) nos. 1 – 6 | Vol. 17 (1936-37) nos. 7 – 12 |
| Vol. 18 (1937-38) nos. 1 – 6 | Vol. 18 (1937-38) nos. 7 – 12 |
| Vol. 19 (1938-39) nos. 1 – 6 | Vol. 19 (1938-39) nos. 7 – 12 |
| Vol. 20 (1939-40) nos. 1 – 5 | Vol. 20 (1939-40) nos. 7 – 12 |
| Vol. 21 (1940-41) nos. 1 – 6 | Vol. 21 (1940-41) nos. 7 – 12 |
| Vol. 22 (1941-42) nos. 1 – 12 | Vol. 23 (1942-43) nos. 1 – 12 |
| Vol. 24 (1943-45) nos. 1 – 12 | Vol. 25 (1946-47) nos. 1 – 6 |
| Vol. 26 (1947-48) nos. 1 – 12 | Vol. 27 (1948-49) nos. 1 – 12 |
| Vol. 28 (1949-50) nos. 1 – 12 | Vol. 29 (1950-51) nos. 1 – 12 |
| Vol. 30 (1951-52) nos. 1 – 4 | – – |