Utkal Sahitya
Launching of Utkal Sahitya, a monthly magazine published and edited by Biswanath Kar, in 1897, brought about a new era in the field of Odia literary activities. The first issue was preceeded by much thinking and consultation to ensure that it would cover the newly emerging areas of knowledge and that it would reach a wide readership. Accordingly, it published articles on culture, politics, economics, science as well as on Brahma religion and philosophy. It also had travelogue, biography and autobiography, short stories, novels and poems. Regular contributors were Madhusudan Rao, Krushnaprasad Choudhury, Biswanath Kar, Fakir Mohan Senapati, Pranakrushna Parija etc.
Although many magazines appeared and disappeared around it, Utkal Sahitya continued its steadfast publication over more than fifty years. Its contribution to Odia literature and public life was truly phenomenal.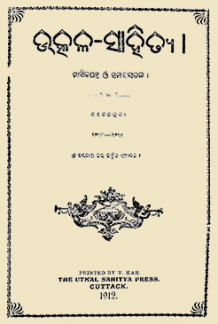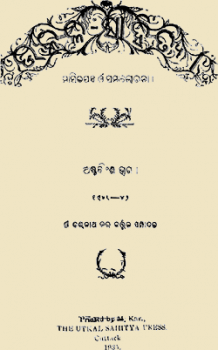 Utkal Sahitya Index
The table below lists the issues of Utkal Sahitya in digital form and also provides links for downloading these. While the file size has been kept under 25mb for convenience of downloading, it may still take some time depending on the internet connection. Sample pages have been provided for previewing the contets/quality before downloading the larger files. These will open in new browser tabs when click on. Clicking on the volume files will initiate download process.
Indexes covering almost all issues have been presented in which articles have been arranged both chronologically and authorwise. This will help in searching for particular articles. Please note that there could be some gaps as a few issues have not been found.
Index – Chronological Index – Authorwise